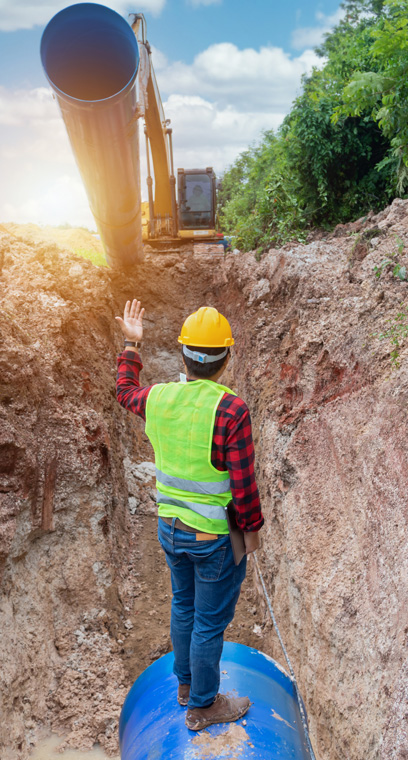 Our company specializes in the design, construction, operation and repair of outdoor and indoor gas pipelines, sewage, water supply, central heating pipelines and other underground systems for many years. We have broad experience working as professionals in our field, so we offer services that meet the highest quality standards.
UAB ŠILDA is a former construction installation board No. 16 specialized in the system of Vilnius Construction Trust – the main state enterprise for the construction of heating and gas pipeline networks, which inscribed in the yearbook of the capital's history. The origins of UAB ŠILDA date back to 1954 when the construction of heating networks began in Vilnius. 90% of all central heating pipelines and 80% of all gas pipeline networks in the closed reinforced concrete channels and collectors of Vilnius were "laid" by the old residents of UAB ŠILDA. After the restoration of Lithuania's independence, in 1992 the Board was reorganized into AB, and later into UAB ŠILDA as a private capital company.
More than 67 years of work experience grant us the opportunity to give you the best results.
Contact us
UAB "ŠILDA"
Kalvarijų 204 A, LT-08200 Vilnius
Phone number: (8-5)2737868
Company code: 121724367
VAT code: LT217243610
AB bankas "Swedbank"
Bank code 73000
A/s LT427300010002419159
E-mail: uabsilda@gmail.com